* All * Android Terminology
Best Photo Editing Apps for Android Photographers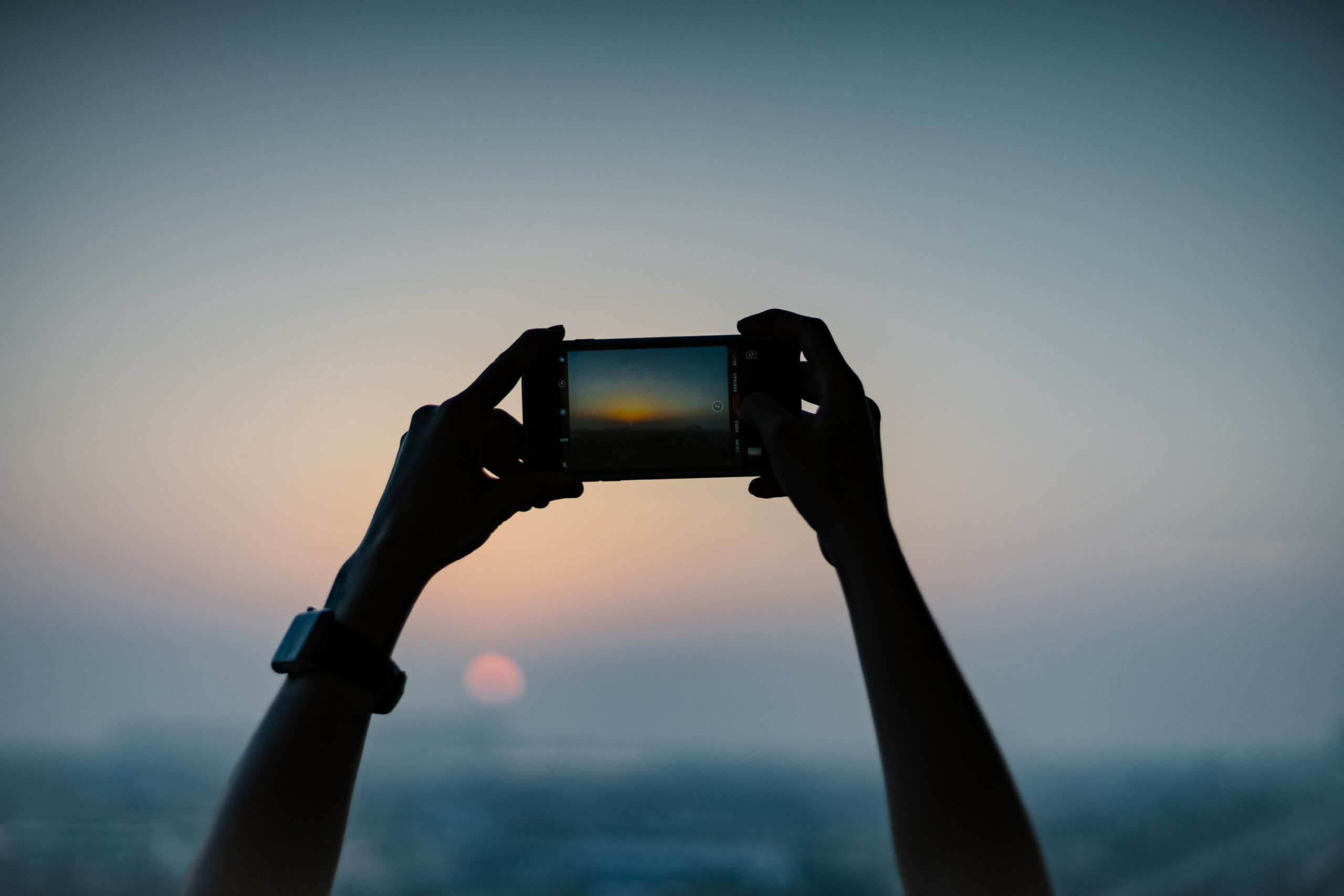 Once upon a time, before the smartphone revolution, snapshots were taken on film and handed to a counter in a pharmacy for development. An agonising wait followed. What you received was what you had – no retakes or edits were available. Digital cameras and smartphones have changed this. Anybody can embrace the art of photography in the modern era. What's more, external apps ensure that tweaks, filters and adjustments can be made instantly. If you're keen to become an Android shutterbug, take a look at these photo editing apps.
Adobe Lightroom
Lightroom is an essential download for any serious Android photographer. The basic version is free, with additional features behind paywalls. You can share photos straight from Lightroom to social media feeds. This keeps an all-important Instagram feed active.
The biggest advantage of Lightroom is the breadth of services provided. You can view, edit and arrange your photos within the app. If you snap photos regularly, this saves plenty of time when you need to filter and sort them. 
Lightroom is accessible to amateurs and experienced photographers. You can set the app to automatically edit images or make use of a vast array of manual options. The filters are rich and varied, and if you're prepared to pay for the premium upgrade, the sky is the limit as to what you can achieve.
TouchRetouch
"That's fake – it's been photoshopped" is the war cry of internet cynics across the world. Many Android photographers smile in the face of such accusations. Photoshop is amazing software, but it's complicated to use on a small smartphone screen. TouchRetouch is the next best thing.
This app operates a very simple UX. Just tap the screen to remove objects that you do not want. You can share a striking shot of the sea without the skinny dipper that appeared at the worst possible moment, or remove dust or blurs from an otherwise flawless snap. It's also a handy way to extract pesky ex-partners from group shots!
There is a small fee to install TouchRetouch on your smartphone or tablet – £1.99 at the time of writing. We consider this cost worthwhile. It's certainly cheaper than any variation of Photoshop.
Carbon
Glorious technicolour is great, but there is a lot to be said for black-and-white images. Effective monochrome photography captures a moody and evocative moment in time, stirring a range of emotions.
Most basic camera apps allow you to reduce the colour of an image. Carbon is created by professional photographers, though. This helps a photo achieve astonishing beauty standards. Not every image benefits from black and white, but some – especially headshots and selfies –reach a new level. 
This app is free to download and offers a range of features. You could add a splash of colour to an image, such as maintaining the hue of the eyes in a monochrome selfie. The usual filters are also available. Carbon is highly recommended for any Android photographer aiming for a varied portfolio.
VSCO Cam
Any photographer will be accustomed to Instagram photo editing. There are limits to what can be achieved on that site, though. VSCO can be considered a more advanced version of what the Gram has to offer. As a camera app, VSCO is hugely impressive – especially as it is free to download. 
You'll have a choice of flashes and can choose from a range of other features, such as shutter speed and colour balancing. If you are in a hurry, just use one of the 10 preset modes. There are a plethora of editing features available on VSCO, so taking the shot is just step one of a far longer journey. 
What we love most about VSCO, however, is the community that it attracts. The internet can be a rough place, especially on social media. The users of VSCO are thankfully friendly, so you'll never be short of advice or support. If you're looking for fellow photographers to discuss the artform with, do not hesitate to install VSCO.
Pixlr
We touched upon the complexity of Photoshop editing on a smartphone earlier. There is no denying that Photoshop is a powerful weapon in the arsenal of any photographer, though. That's why we also recommend Pixlr. This is one of the very few external apps that allows you to work with a PSD file for editing. From here, the image can be resaved as a JPG. 
Pixlr is very popular for a range of other reasons, though. It's among the most celebrated editing and filtering apps, with a range of preloaded options. You'll never struggle to create a unique and original image with this app. It can also be used as a progressive web app, so you can flit between editing on your smartphone and at a desktop computer.
Superimpose X
Why settle for one great photo, when you could amalgamate two? That is the service offered by Superimpose X. This is arguably the best app for adding images together. You can use layering or blending to create one image from disparate snapshots. What's more, you can remove any unwanted backgrounds to minimise business in the image.
You can save your progress on the app and return to it at any time, so there is no need to rush the perfect image. You can make whatever edits you consider necessary, including the addition of shadow or gradients, and Superimpose X is very simple to use. Whether you're experienced in blending photos or trying for the first time, the app will guide you by the hand.
Superimpose X is available in two forms. The standard version comes at a fee of £4.99. If you'd like to experiment with whether this app is for you, look instead for Superimpose X Neo. This is a more basic, free version of the app.
Conclusion
Once you have completed editing your photos, you will understandably be proud of them. Ensure that your hard work is not lost by accidentally deleting photos using the Dumpster app – and be sure to keep your images protected with Cover.