* All * Restore Photos & Video
6 Best Ways to Backup Photos in 2021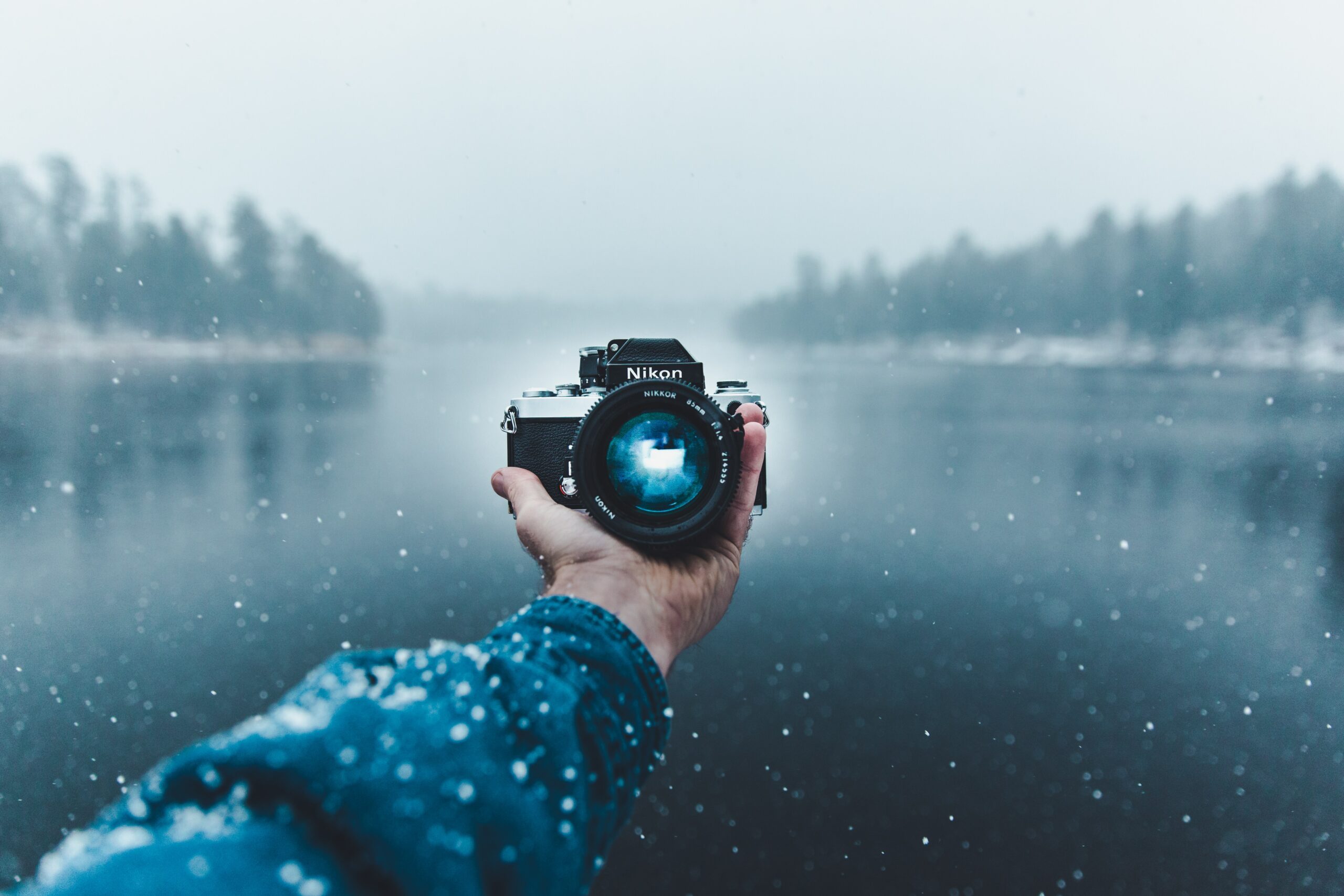 In a world that can often feel overwhelming, it's important to have an enjoyable hobby that you find relaxing and grounding. More and more people are turning to photography as a pastime. One of the most annoying things it not back up photos!
A smartphone or tablet is a great way to embrace this art form, especially as there are countless Android apps to help amateur shutterbugs improve their skills and imagery. Naturally, though, smartphone photography can come with a range of challenges. Perhaps the biggest is storage and the fragile nature of keeping images on a phone. 
It's easy for a photo to be accidentally deleted, making sure you backup photos is essential. You may also want to consider an image vault, like Cover, for additional protection. First thing's first, though. Always be sure to keep your photos backed up on a third-party server. Here are six of the finest on the market today.
Dumpster
Look, it's hardly a surprise that we consider Dumpster the finest way to backup photos on a tablet or smartphone, especially when used in conjunction with Cover. There are good reasons for this, though. Dumpster offers the ultimate protection for your images. If you find that you have lost an image, Dumpster will be able to retrieve it for you.
Even if you're careful, there's plenty to love about Dumpster as photo backup software. For a start, Dumpster will not take up any space on your appliance. It's simple, really – Dumpster needs as much space as your files. If you're concerned about your memory allowance, consider using X Cleaner for the occasional sweep and removal of needless data.
You can also upgrade your account to utilise the Dumpster Web Cloud. This will provide constant access to any photos that have been backed up, wherever you may be. It will also save space on your device. Truly, Dumpster offers the best of all possible worlds when it comes to saving and restoring photos.
Hard drive
A computer hard drive is, on paper, a safe way to back up your photos. The average computer, especially a desktop, will have much more storage capacity than a smartphone or tablet. It's also easy to transfer files from computers to portable appliances in the modern world.
Just bear in mind that computer hard drives do not last forever. Oftentimes, the motherboard of a computer can give up the ghost with little to no warning. If this happens, everything is lost – including your precious photos. You may be able to get them back if you approach a skilled technician, this is likely to be costly.
If you're using a hard drive to pack up your photos, consider investing in a USB external hard drive. This is less likely to be rendered redundant than the computer itself. The risk is still there, though. Cloud-based solutions are safer.
Google Photos
If you're an Android user, you'll almost certainly have access to Google Photos as standard. The Big G offers a generous 15gb of free cloud storage, though this cannot be exclusively used for photos. All other Google apps, including Gmail, make use of this memory allowance.
Google Photos will allow you to backup photos to the cloud, but once they're gone, they're gone. It can be problematic to retrieve lost images through Google Photos unless they are still in your recycle bin. 
Safety protocols on Google Photos are pretty secure, but there is a risk to using such a major cloud network. Google will always attract the attention of malicious hackers, and your photos will be linked to the same password as your email account. Bear this in mind before backing up any images you can consider private.
iCloud
It's no secret that we're Android enthusiasts here at Dumpster. We have designed our apps exclusively for use on this platform, after all. That does not mean that we have any issue with Apple though, and iCloud can be a useful storage facility and allow you to backup photos.
iCloud is a universal platform and offers 5gb of storage free. If you want to upgrade, the costs are pretty reasonable. You can enjoy 50gb of storage space for just 99p a month. You'd need to take a lot of photos to exceed that capacity!
There's only one real issue with iCloud. It is, understandably, designed for Apple users. If you are running MacBook but use an Android smartphone or tablet, that's not the end of the world. If you do not utilise any Apple products, however, you'll need to be vigilant about ensuring that your images are backed up regularly.
Dropbox
Once upon a time, Dropbox was the name in file sharing and cloud storage. Once Google and Apple entered the market, Dropbox lost some of its lustre. It remains a versatile and user-friendly way to back up your files, though. 
The free storage is limited to 2gb, but you can earn an extra 500mb by recommending a friend to install the app. Alternatively, you can pay for a premium subscription and gain more capacity this way.
One of the biggest advantages of Dropbox for photo storage is the disaster recovery features. You can restore an older version of your Dropbox folder, going back as far as 30 days. This will return the contents of your drive to how they looked before the deletion. 
This both good and bad. Good in that it returns anything you lost, but less than ideal in that you'll also need to re-upload anything added after this date.
Other-Cloud based platforms
We have touched upon the 'big three' of cloud-based storage options above, as well as Dumpster's offering. These are not your only choices, though. You could consider any of the following:
iDrive
Microsoft OneDrive
Flickr
pCloud
Of course, there's always Instagram too. You can always protect your Insta account if you do not want your photos accessible to just anybody. 
You'll still be at the mercy of the whims of Instagram here, though – accounts can be banned or blocked for seemingly innocuous reasons. It also bears remembering that Instagram is owned by Facebook, so you'll be exchanging personal data for free photo storage.
Conclusion
It's always advisable to back up photos from a smartphone or tablet. One errant thumb swipe, whether from yourself or somebody borrowing your appliance, could banish an image to the ether. Save yourself such heartache by downloading Cover and Dumpster. This will help you sleep easier at night, aware that your photography endeavours are not in vain.